I've been browsing the Everything 5 Pounds website for a few months but never actually made a purchase until last week. My friend uses them regularly and often praises the quality of the clothing and the speed in which it arrives. I'm always a little wary of ordering online though, I always worry that things won't fit properly and then it's such a faff to return them.
Last week though, I was sorting through my wardrobe in preparation for our holiday and realised I hardly had any tops that I was actually comfortable wearing and didn't highlight the muffin-top I'm currently sporting – sigh! I have also been moaning that I needed a pair of flip flops for the last few weeks as the souls on the pair I've worn for the last couple of years had finally given up and were feeling really uncomfortable to walk in.
So, I sat down with the laptop and started browsing. I was really impressed with the wide range of items they sell, and they also had a sale on where some items were only £2.50!
Everything 5 Pounds range
Everything 5 Pounds sell surplus stock from high street stores such as Next, River Island, M & S, Topshop & Zara. All for only £5 per item! The slight catch is though, you won't know whether you're buying a branded item until it arrives. And even then some of the labels may have been removed. Their range though is pretty extensive. At the time of writing they have a really wide variety of stock.
Women's
The women's range probably takes up the bulk of the Everything 5 Pounds website. They have a good range of sizes and styles for workwear, casual clothing and formal attire. Their range changes daily so it's always worth checking in for new arrivals.
The women's section includes dresses, trousers & leggings, tops, knitwear, jackets & coats, skirts, jumpsuits & playsuits, swimwear and lingerie & nightwear.
For my purchases, I wanted some casual tops to wear during the day whilst out and about on our UK holiday. I didn't want anything clingy or short, I like my tops to cover my waistline!
I'm always a little wary of the models on clothing retail websites as I know that the clothes generally look much better on them than they ever will on me. I was pleased to see some models on Everything 5 Pounds with similar figures to myself. It made it so much easier to see how the clothes would actually look on me.
I chose 4 tops in total. When they arrived I was really pleased to find that they fit really well. One is made of a material that's a little clingier than I'd normally want but I expected that when I ordered it. The other three are really flattering. My favourite is this cold shoulder top:
Although it doesn't look all that special on the hanger, it's really flattering, kept me cool and has kept it's shape well after two washes so far.
I also love these two tops, they're both very similar and both super comfortable to wear.
Men's
The men's range is much smaller than the women's. Nevertheless though there can be some great bargains to be found. The men's section includes trousers & shorts, nightwear, workwear, jumpers & cardigans, t-shirts, accessories and jackets & coats.
I haven't bought anything for my husband yet (he's got a better wardrobe than me already), but the range of different styles on the Everything 5 Pounds website seems really broad and there's something to suit every style. In the t-shirt section alone, there are vest tops, short-sleeve tops, collared tops, long-sleeved tops, casual and smart t-shirts.
Bags & Accessories
You can never have too many accessories! There are loads to choose from here, including bags, jewellery, caps & hats, hair accessories, watches, belts, scarves, gloves, hosiery & socks and sunglasses. I'm a bit of a sucker for handbags and I was really tempted by some of these! I love this one:
Shoes
I ventured into the shoes section on the hunt for a pair of comfortable flip flops. I like my flip flops to have a little bit of something about them, I'm not one for the plain rubber ones. I wear flip flops a lot during the summer, so they need to look good but they also need to be comfortable. It's difficult buying any kind of footwear online, particularly when you have giant-sized and wide-fitting feet like me (size 8). I went for it though and bought these beauties.
I've practically worn these 24 hours a day since they arrived. They're really comfy and they look great on. The back strap stretches enough to slip them on but still feels secure when walking. I love them!
There are also boots, heels, flats, sandals & trainers.
Kids
There's a great kidswear section with themed clothing such as Peppa Pig:
And I absolutely love these Disney Princess socks!
The stock is constantly changing though so you do need to keep checking in. I have found that some of the themed items are in a foreign language so just double check the writing before you buy! I guess though that a 2 year old isn't going to mind that his George Pig top has a bit of Spanish on it, he's just going to be chuffed he's got the top full stop!
Homeware & Toys
There's a real variety of goodies in this section, from China tea sets to selfie sticks and bedding. It's a great section to browse for gifts & gadgets for the kids, think stocking fillers and friend's birthday presents.
Designer Tab
Against the grain a little for a site entitled "Everything 5 Pounds", but some great bargains to be found nevertheless for those who love the labels but don't like the designer price tag. These items are also first come first served and products are updated daily. A browse today found a ladies Lacoste top, Diesel men's t-shirt & LYDC heels.
Final thoughts
I have to say that overall I was really pleased with my purchases and I've browsed the website a couple of times since I bought and been tempted by other items. The items arrived within 3 working days and were all great quality. I'm definitely going to use Everything 5 Pounds again soon when I'm looking for Autumn and Winter items. I'm hoping the kids range expands a little more before then as I've found that most of the items are for younger children at the moment.
I'd love to hear your thoughts in the comments below!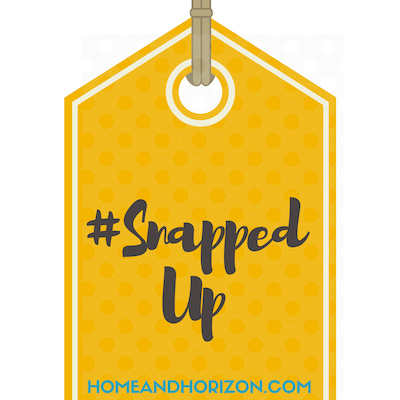 Boost your income in 30 days!
Boost your income with this FREE 30 day money-making crash course. Plus get exclusive access to our Facebook group!