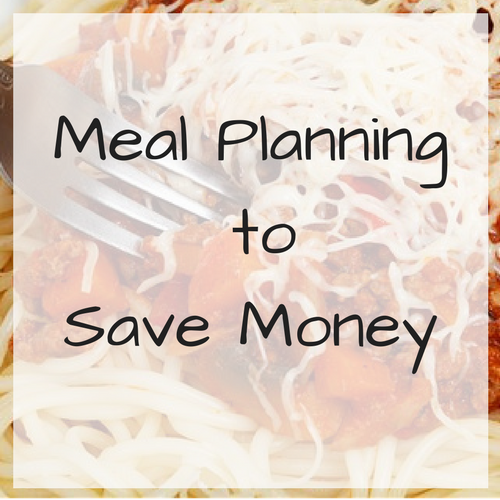 One of the biggest weekly expenses for most of us is the food shop. Sometimes, no matter how hard we try, food shopping feels as though it costs a bomb and often, when you get home, you realise you've bought a load of junk and not much to actually make a meal with. Meal planning is one of the best ways to keep control of your spending when you're on a budget.
Planning ahead is always the best way when it comes to anything related to your finances. Not being prepared means that you can overspend, turn to the takeaways and generally lose control of your spending.
How you go about planning your meals is down to individual preference. I have included a link to a free printable at the bottom of the page that you may find useful! We have a whiteboard stuck inside one of the kitchen cupboard doors that I fill in with meals and snacks for the week. I then use this to write my shopping list which I'll usually order online. (I know I have to pay for delivery but I have a pass with ASDA for £5 per month & doing it this way removes the temptation to throw things in the trolley!) You can pick these up in shops such as Wilkos or The Works, I found this fab board online:

How many meals are you going to plan for?
You should aim to plan for a full 7 days when you're meal planning, this means that all your food shopping is done in one go and helps to keep control of your budget. Think about every meal of every day and all the snacks you'll need too.
Think about your weekly activities
Consider the days when you know you'll be running around like a loon because the kids have swimming, or youth theatre, or in our case on a Thursday, both! Those days you're not going to have time to roast a chicken or cook a meal from scratch in the evening. Slow cooker meals work really well on these days, and there's nothing wrong with throwing in some fish fingers once in a while as part of a balanced diet!
Meal Ideas
Breakfast
Cereal
Fruit & yoghurt
Brioche (a firm favourite in this house and only £1 for 8)
Pancakes
Scrambled egg on toast
Dinner 
Beans on toast
Sandwiches
Spaghetti on toast
Toasties
Salad
Soup
Tea
Baked potatoes with various fillings
Chicken, potatoes & veg
Fajitas/wraps
Lasagne
Pasta Bake
Quiche & salad
Pizza
Stir Fry
Sausage & mash
Spaghetti Bolognaise
Snacks
Fruit (healthy, cheap and great for an energy boost)
Breadsticks
Flapjacks (make your own!)
Crisps
Biscuits
Shopping
Once you've written out your meal plan, you're ready to write your shopping list. This should now be easy peasy! Simply work your way through your meals and write out everything you need as you go. Top tip – think about your leftovers. If you're having a roast chicken on Sunday and you know there will be some chicken left, plan to have chicken wraps for dinner on Monday. This saves on waste and inevitably saves money too.
If you're going into the supermarket to complete your shop, make sure you have your lists and STICK TO IT! There's no point picking bits up as you wander round, that kind of defeats the object! I try to do all of my food shopping online these days. I pay £5 per month to ASDA for an anytime delivery pass. This means they will deliver to me as many times as I want and it'll never cost me more than £5 a month. Their minimum delivery charge is £40 so I have to plan what we'll need, I can't just order a bag of potatoes if I forget! I HATE food shopping with a passion, particularly when I have the children with me, ordering online takes that stress away.
Feel free to grab your free printable meal planner here.
I'd love to hear your "go to" meals when you're planning your meals, for us it's fajitas, quiche, chicken dinner & baked potatoes!
Pin it for later!
I'm taking part in the Money Making Madness Linky hosted by Charlotte Burns from Lotty Earns, Emma Bradley from Mum's Savvy Savings, Emma Drew from EmmaDrew.Info and Lynn from Mrs Mummy Penny.